Eight Tips For Dorm Room Cooking
If you're a high school student getting ready to venture off to college, there are many things to consider. One of the biggest things is getting prepped for dorm life and living on your own.
While it may seem easier to go out after your last class and grab a quick dinner every night, it likely isn't economically feasible.
Even with a pre-paid food package that includes cafeteria options, there will still be nights that you'll want to eat inside your room.
Here are eight dorm cooking hacks and suggestions for making it easier to cook quick, easy meals for you next dorm room dinner night.
1. Get The Right Supplies
Making sure that you have the right supplies on hand is essential before you start off on your college journey. Some things to make sure you take with you include:
A mini microwave

A small hot plate or burner electric stove

A mini fridge

An iron
Part of knowing the right dorm cooking hacks means learning to use one of the above cooking items for multiple meals. Meals that are frozen or prepackaged can easily be assembled and cooked in a microwave.
Do you like to keep it simple?
Be creative and use an iron to heat up a grilled cheese sandwich. Just butter two slices of bread, add some cheese and cover with foil. Grill each side with your iron on a safe surface—being careful not to burn yourself or pose a fire hazard.
2. Invest In Small Appliance Cooking Stations
There are some small appliances on the market that offer a multi-faceted work station making it easier to cook on. A small appliance station that offers a toaster oven, grill and coffee maker all-in-one, saves you time and space in tight living quarters.
These cooking stations are perfect for making quick meals including:
Bacon and eggs

Pancakes

Skillet meals

Ramen noodle dishes
Be versatile with your dorm cooking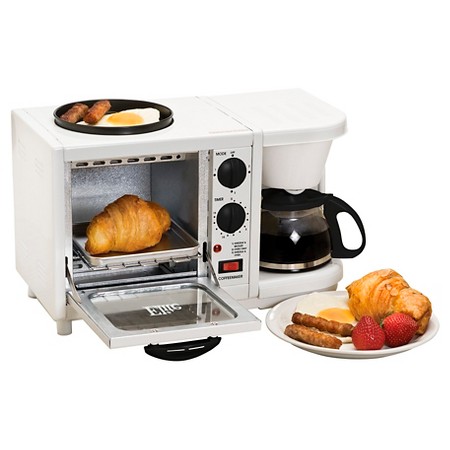 For college dorm cooking, you can also use your coffee maker to make other hot items including soups and hot teas to go along with each meal.
3. Keep the Mainstay Ingredients
Dorm room cooking done right means having your core ingredients stocked and within easy reach. Make sure to keep dry ingredients that you will use on a regular basis, including:
Spices

Noodles

Rice

Cereals
Make sure they are easily within reach. Cooking sprays that you may use routinely as well. Salads, veggies, and meats should also be stocked in your mini fridge. This allows you to easily put meals together quickly when you're running short on time.
4. Dare to Experiment with Recipes!
Don't be afraid to try something new when it comes to the ingredients and food you have on hand.
Bonus Tip: Chocolate Cake in a Mug Recipe
An example of a recipe that you can make quickly is a chocolate cake in a mug. Start by dumping all of the ingredients into a microwave safe mug:
4 tablespoons flour

3 tablespoons cocoa powder

4 tablespoons white sugar

3 tablespoons of hazelnut spread

3 tablespoons of milk

3 tablespoons vegetable oil
Whisk and then microwave for 3 minutes. Top with chocolate sauce and a whipped topping if desired.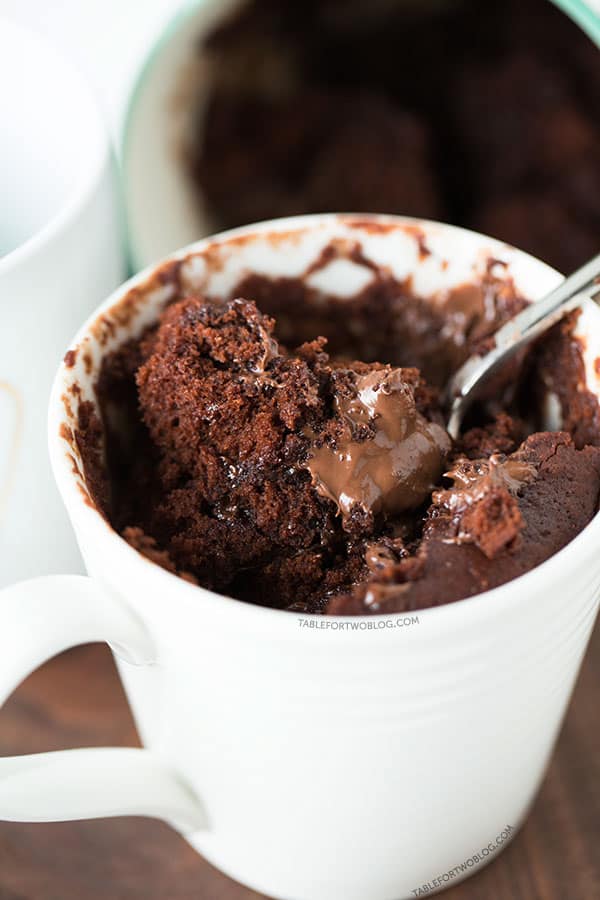 5. Strategic Meal Prep
Prepping your meals for the week is the best way to save time and money. If your family is local, you can also do this at your family's house during the weekend. If you can, put together full meals that are either cooked or uncooked and ready to go. Freeze or refrigerate them for them week, and when you're hungry, all you have to do is heat them!
6. Take Advantage of Disposable Utensils
You'll need the mainstays for cooking on hand at all times, such as:
A Spatula

A Large spoon

Scissors
Try to cut down on over usage and prevent a buildup of dirty dishes, try to buy disposable items whenever possible. This includes eating utensils and also cooking pans. Try paper plates, plastic storage containers and foil baking ware instead.
A quick tip for our environment conscious readers
Yes, disposable utensils are not the most eco friendly option, but there are green options. Just do a quick google search for "ecofriendly disposable utensils", and you will be sure to find brands that carry green options.
7. Set Up A Cooking Caddy
It's important to have your cooking supplies covered and put away, especially if you have really close corners in your dorm room or roommates. Have a large plastic storage bin that you can store cooking utensils, spices, and other go-to items.
Or even try a cooking caddy that is easily accessible. This helps keep cooking necessities confined to one spot and easy to grab as needed.
8. Keep Cleaning Supplies On Hand
The most important thing about dorm room cooking is making sure everything stays clean and sanitary. This starts with being able to grab cleaning supplies after every meal, tidy up any mess.
Keep it Simple
Paper towels and a spray bleach-based cleaner work well at tackling food spills and targeting bacteria. You can also purchase antibacterial kitchen wipes that offer a quick and easy way to wipe down your cooking space and appliances
Dorm Cooking: A Key Part to College Survival
College dorm cooking hacks take a small bit of practice, but you can quickly get a system down that works for you. The key is affordability, ease of use, and accessibility. When you don't have to depend on traditional dining options and eating out all of the time, you can stretch your money further and even keep a healthier diet.